The NewLeaf difference
Better rates guaranteed
World-class fulfillment with fast, online closing
Experienced leadership under Bill Dallas, a 35-year industry veteran who understands the mortgage wholesale business inside out
NewLeaf Wholesale offers the best in pricing, service and technology, enabling you to compete and perform at your best.

Our leadership has a long history in wholesale lending, which gives us a deep understanding of cyclical market changes and technology advances impacting our partners. This informs our value offering in everything that we do.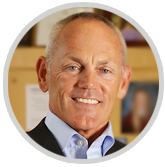 Leadership and vision
The NewLeaf vision is simple: make lending better. With the best technology, pricing and people, we can make this happen.

NewLeaf Wholesale is led by Bill Dallas, a proven leader in mortgage lending for 35 years.

Prior to NewLeaf, Bill built two mortgage companies from the ground up, including First Franklin, which sold for $330 million, and Ownit, which sold for $500 million.